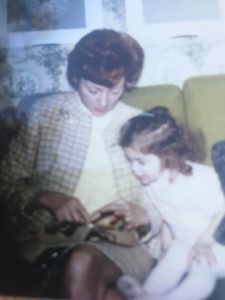 Every writer has projects stuck under the bed, in the back of the drawer or on an old laptop. Someday I'll write all the books I planned and outlined. Today I came across this chapter list, written years ago for a memoir not written, but planned as a tongue in cheek Jersey girl lesson plan. I find the chapter list somewhat amusing. Perhaps you will too.
According to Elizabeth Gilbert (Big Magic), when we have wonderful ideas but we don't use them, someone else gets the idea. Maybe they even write the book before we do (this happened to her!)
Yikes, I hope no-one out there is writing my memoir.  But if they really want to, here's the outline:
Lessons from a Jersey Childhood Chapter List.
Friendships should be built to last (and last, and last…)
You should be talking. Pretty much all the time.
Jews are good people.
Open a window and yell at your neighbors. It creates a nice environment.
You can't go home again. So don't leave so soon.
Men can be pricks. Men can be princes.
The things people can grow when there are no fences.
Women run the world. Or should.
What happens at the kitchen table, stays at the kitchen table.
Always seek the good cannoli.
Grandmothers should come with a warning label.
Europe is where the neighbors come from.
 Make-up tips for the hospital waiting room.
When your parents are both teachers…or how to drop out of high school and get a GED.
Things my father called us, but we couldn't translate.
Only Jesus can resurrect a frozen fish.
Donuts: God's way of saying thank you for coming to visit.
Size matters (In terms of zucchinis)
Bone setting at home. (When your siblings get rough…)
Tree climbing as an escape mechanism.
The raising a die-hard liberal.
Delivering newspapers under the influence.
Holiday recipes, rituals and racism.
When all else fails, send this kid to camp.
The cost of a one way ticket to California.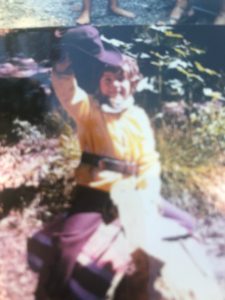 Ah, the writing in life to be done…For now, it's back to working on the Sonoma Book #2.
If you haven't had a chance to read The Vines We Planted, please check it out here:
Now in audio-book, Kindle and print, with 61 stellar reviews.
If you read it and loved it, please tell a friend. Better yet, write a review!
Thanks all,
Joanell
(Aka the Jersey cowgirl seen above.)