Fiction Writing Contests/Awards
Finalist, Fiction Category, Tucson Festival of Books Literary Awards competition. March 2022
Chapter 1, Under the Microscope
The Vines We Planted
American Bookfest 2018
Finalist for Multicultural Fiction
Las Comadres Latino Book of the Month Club, August 2018
August Joanell Serra
Play writing Contests/Awards:
Other Writing Contests/Awards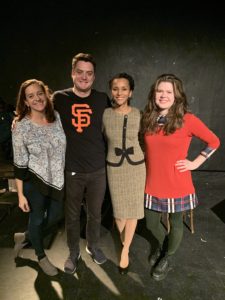 The Mothers' Room, A short play by Joanell Serra, is part of the one act festival at The Secret Theatre in NYC. The play was accepted into the semi final round.
Act One:One Act Festival 2020 – Programs
Redwood Writers Annual Play Festival. Joanell Serra's Salvador
http://redwoodwriters.org/playwriting-contest-2014/
Santa Barbara Writers Conference Writing Contest. First Prize.
http://www.sbwriters.com/blog/2015/05/congratulations-joanell-serra-winner-of-sbwcs-2015-mothers-day-scholarship-contest/
Young Adult Fiction Contest, Redwood Writers. California Writers Club. Grand Prize
http://redwoodwriters.org/young-adult-and-middle-grade-fiction-contest/
Batman to the Rescue in Post Partum Progress.
Essay Chosen for annual online Mother's Day Rally.
http://www.postpartumprogress.com/batman-to-the-rescue-joanell-serra