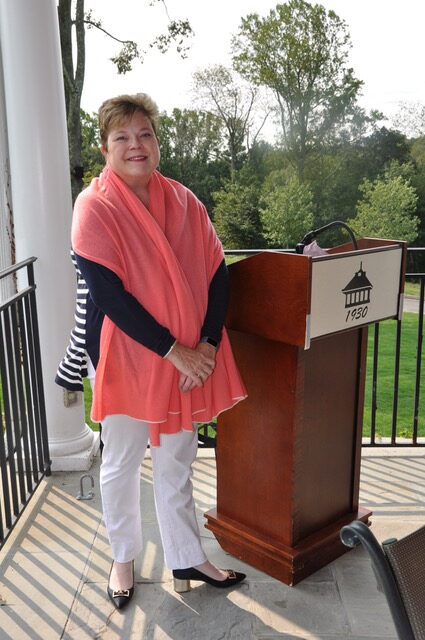 Christine, I've read your inspiring memoir, Again. What made you decide to write this piece?
During the initial lockdown from March to May 2020, I kept seeing posts on social media or hearing friends say, "When we get back to normal . . ." Each time I heard that expression, I cringed because it reminded me of what my friends and family said after I finished treatment for breast cancer in 2017—"Aren't you glad that you can get back to your normal life?"
By that point, I'd learned that I never "go back to" my "normal" pre-cancer life. My life had irrevocably changed—physically, emotionally, sexually, and mentally. As I moved forward following my cancer experiences, I created a new life. I felt strongly that others needed to understand that there would be no "going back to" a pre-pandemic life, but that we would need to work together as a country to move forward in terms of preparedness, health equity, working together for the common good.
I also saw so many similarities between going through a cancer diagnosis and treatment and the COVID-19 pandemic experience, particularly in those early months–the fear, the concern about one's mortality, the isolation, and how a single moment in time can irrevocably alter all that's to come—and I found that I could deal with the uncertainty of the pandemic because I'd learned to live with uncertainty as a result of my cancer experiences.
I approached Amy Roost and asked whether my ideas would fit in the anthology, and she embraced them and validated them as she'd heard from other mental health professionals that people like me seemed to be coping more effectively with the pandemic's uncertainty and stress.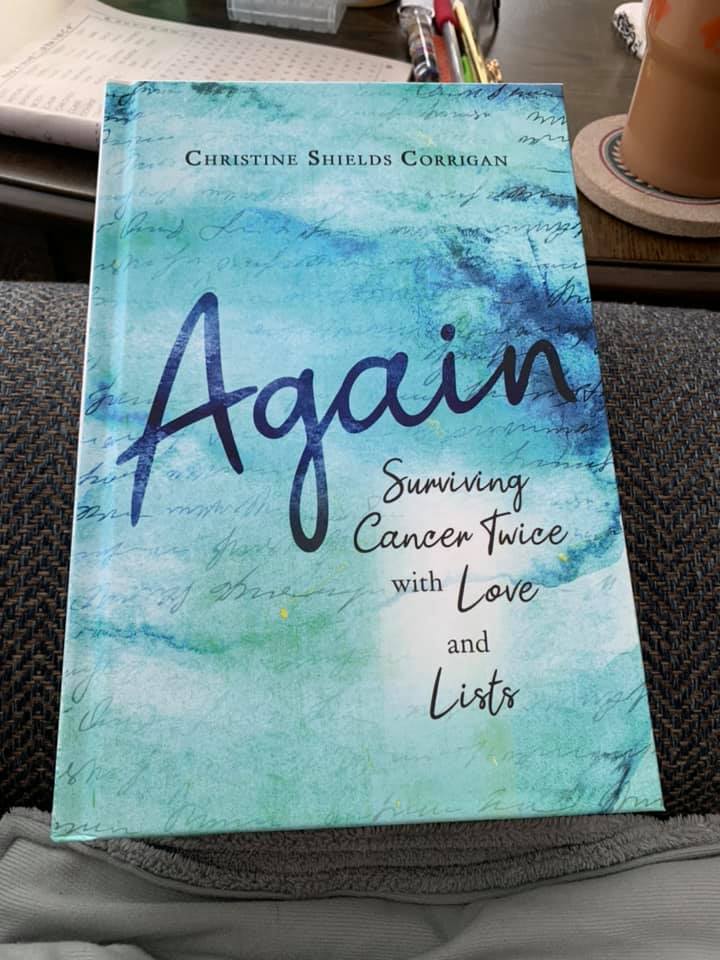 Are you new to writing? What got you started, if so?
That's a complicated question. I like to say that I came to writing early and I came to writing later in life. I started writing when I was in treatment for cancer as a teenager. I kept a journal about the experience. I wrote a lot of terrible poetry as a teen and into college. Then, as I got older and started my career as a lawyer, I didn't have a lot of time to write creatively. But, I always kept travel journals of our trips and family vacation. I still keep travel journals even today. And of course, I wrote a lot as an attorney. I left practice in 2004 and decided to run my own legal writing/editing business and did marketing writing for law firms—articles, newsletters, and later, web content on legal developments.
But, I didn't return to creative writing until after I was diagnosed with breast cancer in 2016. I spent a year in treatment and came to a crossroads and had to figure out what I wanted to do when I grew up—whether I wanted to go back to practicing law or my legal marketing business, or whether I wanted to do something entirely different, like write a book. I decided to write what would become Again: Surviving Cancer Twice with Love and Lists. But, I knew that, before I could write a book, I had to take classes to learn to do that, and I did. I went to writing conferences and workshops. I read a lot of craft books. I joined a writing group, and over time, wrote and edited my way to a completed manuscript.
What do you miss most about pre-pandemic life?
Spontaneity—the ability to call up a friend and go out for coffee or lunch, to travel, to go to a play or a museum—without having to worry about quarantine restrictions and all the rest. Everything takes 110% more planning, which saps so much joy out of life.
Why do you think people should buy and read the anthology?
The pandemic has taken away the experience of community from so many and has been terribly isolating. I think this anthology will help its readers see that their experiences are not so dissimilar from the writers' and that, although we've struggled being apart, our communities continue to exist and will be waiting for us on the other side.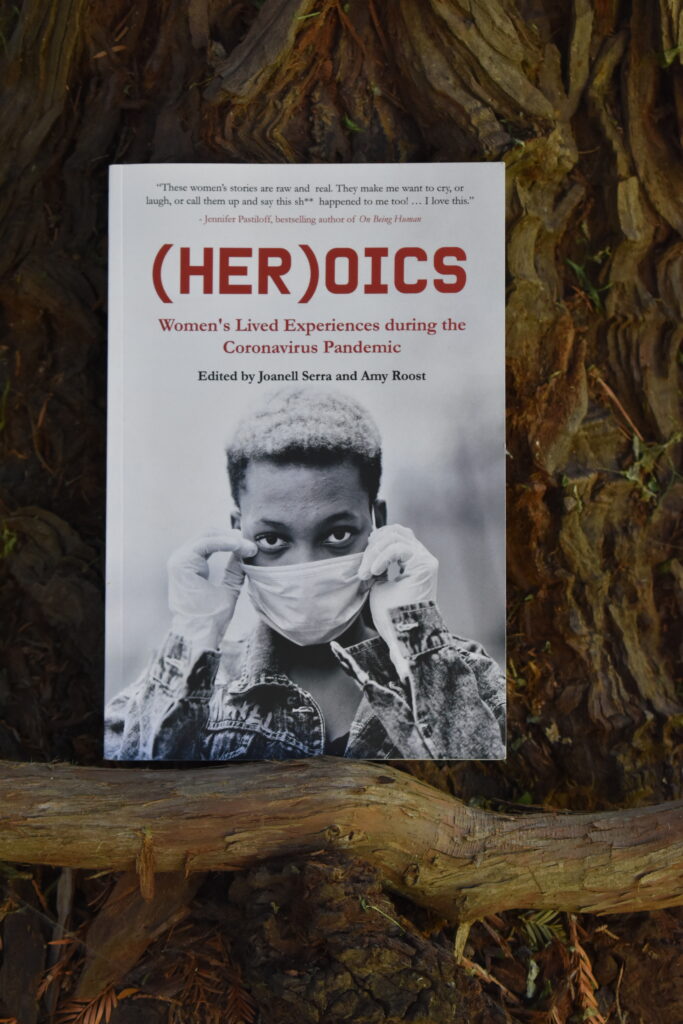 Did the pandemic affect your career? How?
Ironically, 2020 was the most successful year of my fledgling writing life. I signed the publication contract for my memoir, Again: Surviving Cancer Twice with Love and Lists, right before we went into lockdown. And, my publisher and I were so optimistic that the pandemic would be long over by the planned publication date in October 2020. I have learned quite a bit about marketing a book through virtual events, podcasts, and interviews. Having the opportunity to participate in this anthology project was a highlight of the year, along with having three of my essays accepted to two other anthologies and a new literary review.
What is the theme in your piece (grief, love, hope, etc.) and how does it come through? Is that an ongoing theme in your work?
The themes of my piece, "Not Back To, But Forward," are resilience and hope. I write about these themes often, as they're cornerstones in my life. We all struggle. We all face challenges, losses, and traumas in life. What I've found repeatedly is that life's suffering is never the real or the truest story; rather, how that suffering transformed us is. And, those transformations allow us to journey forward with hope.
Get your copy of Heroics Anthology from Regal House Publishing or any retailer.
Come here Christine and 4 other writers from the New Jersey and NY area Sunday April 18, 4 PM Eastern time. Details!
Christine Shields Corrigan, a two-time cancer survivor, wife, and mom, gives voice to the beautiful ordinary in her lyrical and practical essays. Her work about family, illness, writing, and resilient survivorship has appeared in anthologies, magazines, and other publications including, The Brevity Blog, Dreamer's Creative Writing and Anthology, Grown & Flown, Horn Pond Review, The Potato Soup Journal and Anthology, Purple Clover, Ravishly.com, Wildfire Magazine, and the Writer's Circle 2 Anthology.
A graduate of Manhattan College and Fordham University School of Law, Chris built a successful career as a labor and employment law attorney and as a legal writer and editor. After surviving cancer in midlife, Chris became a freelance writer. She also teaches creative nonfiction writing for an adult education program, provides writing workshops for cancer support groups, and is the chair of the programming committee of the Morristown Festival of Books.
Facebook: https://www.facebook.com/christine.s.corrigan
Twitter: https://twitter.com/cpcorrigan2
Instagram: https://www.instagram.com/cpcorrigan/
Linked In: https://www.linkedin.com/in/christine-corrigan-a11ab5109/
Publications – past or present (optional)
Again: Surviving Cancer Twice with Love and Lists (Koehler Books 2020)
Writer's Circle 2 Anthology (Prime Press 2020)
Potato Soup Journal Anthology 1 (2020)