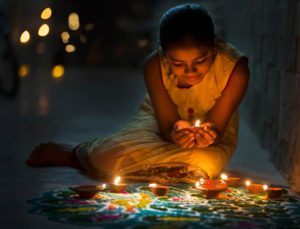 In the aftermath of the fire, folks ask us, "How is it up there? Are people starting over? Are they finding places to live?"
Yes, our friends are returning to their homes, our home is safe, the friends that lost their homes have found temporary places to stay.
And yes, it is horrifying and devastating to see entire neighborhoods decimated. It is also encouraging and wondrous to see downtown Glen Ellen intact, acres of vineyards untouched and the spirit of camaraderie and generosity continue.
Unfortunately,  those hit hardest are the poor and undocumented. Many were not insured – it is hard to buy insurance when you can barely feed your family. Most undocumented are not able to receive aid for FEMA, and even for those that could through certain exceptions are often afraid to in the current climate.  We've heard the stories from Harvey of undocumented families waiting indefinitely for FEMA help, meanwhile fearful as ICE now has their information – with good reasons.
On top of the loss of homes, many have lost their work, for at least some period of time. Perhaps they worked at a hotel that burned down, or cleaning houses that are gone, or for many, at wineries temporarily closed.
Students at Santa Rosa junior college – hundreds lost homes- are struggling to find a place to stay and get back to class with, as one student said, "No books, no clothes, no laptop, my job interrupted and my car destroyed."
A major theme of my novel (The Vines We Planted, March, Wido Publishing) is the acceptance and support of immigrants in our society. Sonoma is a richly layered society, including immigrants from all parts of the world – and that diversity is crucial to the "fruit" it produces. The five year old dusting the ashes off the school playgrounds, the seniors who fled the trailer park, the adults who design a perfect meal for the tourists or pick the last bucket of grapes – they all deserve a safe home to live in.
After researching where I might make the larger impact, I've decided my donations will go to http://undocufund.org/.  The fund is set up by local, long established Sonoma Non-profits and backed by very well vetted foundations. I have written grant requests over the years to many of these foundations for programs at local non-profits. They do not give away funding without thorough research (trust me! Getting funding isn't easy!). The fact that they trust this fund to deliver 100% to the families in need means a lot.
Please consider joining me in making a small, medium or large (yes!) donation to our neighbors. The economy of Sonoma (and California) really depends on the immigrant labor force. And decency demands we take care of the people not protected or supported adequately by our government when they are hit by such a devastating tragedy.
Donations of clothing, furniture etc. are not accepted at this time (that may change – they are full for now). What these folks need is a roof over their heads, heat, food, jobs, and vehicles to get to work and school. What they need is funding. 100% go to the victims of the fire.
Please Share and Repost Widely!
From the website:
The website also states:
The UndocuFund will provide direct funding to undocumented immigrants in Sonoma County and their families to help with expenses incurred directly as a result of the fires including but not limited to:
Temporary housing
Home repairs
Essential household items
Medical and dental expenses
Tools and equipment required for work
Clean-up items
Repair of essential vehicle
Moving and storage expenses
Funeral and burial expenses
Necessary educational materials (computers, school books, supplies