Upcoming Events and Press
The Vines We Planted is COMING SOON!
May, 2018. Book Reviewers and Bloggers, Contact me for Advanced Review Copies.
Pre- Order now from publisher: http://widopublishing.com/the-vines-we-planted-by-joanell-serra/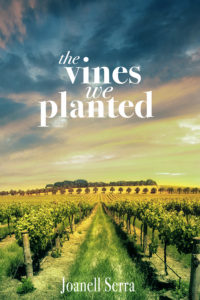 Upcoming Dates:
April 21, 2018. Redwood Writers Pen to Publish Conference.
Poetry Anthology, including two of my pieces, will be launched at the conference.
May 17, 6:30. Diesel Bookstore, Marin Country Mart. Please come for a short reading, pick up a signed copy of the book, and have a treat.  (https://www.dieselbookstore.com/larkspur-info)
June 4, 2018, 4:00 PM,  Rancho Maria, Sonoma.
June 24, Laurel Glen Winery, Glen Ellen.
July 8, Author Launch with Redwood Writers, Copperfield's books in Santa Rosa.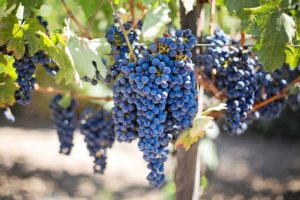 Looking forward to reading this Sunday!
Sunday, June 11 – 2-4 pmEclectica! Eight writers share their work in one grand Hoopla!
Sonoma Valley-inspired Author, Joanell Serra, Signs with E.L. Marker™ for Her Literary Novel
My work will be included in this anthology, coming out in June!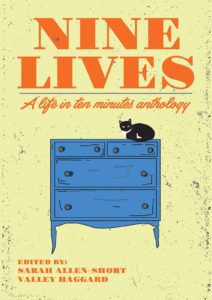 New Creative Nonfiction Anthology Celebrates Strange, Beautiful, True, Uncensored Stories
9 Lives: A Life in Ten Minutes Anthology,
released on June 14 from Chop Suey Books Books
Richmond, VA (May 5, 2017)–Chop Suey Books Books announces the release of a new anthology: 9 Lives: A Life in Ten Minutes Anthology. The anthology is a collection of 148 short, nonfiction pieces written ten minutes at a time by 121 authors, and collected by Life in 10 Minutes founder Valley Haggard and her co-editor, Sarah Allen-Short.
9 Lives: A Life in Ten Minutes Anthology includes professional and beginning writers from all over the world. Each individual story is a stand-alone piece, but read them together and advance through the ages and stages of life, from birth to death, from our first breath to our last.
Ten minutes is enough time to write something strange and beautiful and true without editing the strangeness and beauty and truth out of it. Ten minutes is enough time to be born, get married, become a drunk, apologize in a grocery store, hate a vacation, watch the football team cry at lunch, fall in love with someone you shouldn't, teach a Barbie yoga, find an unpaid internship in Syria, air your dirty laundry, die in a men's halfway house in Mississippi, or change the course of your life forever.
"This anthology began as a place to celebrate the work of our students," said Life in 10 Minutes founder and anthology editor Valley Haggard, author of The Halfway House for Writers. "But when we opened our call for submissions to the world at large we were blown away by the response that poured in. We laughed, we cried, we felt hurt and celebration. We paused to wonder. They always made us feel."
Life in 10 Minutes is a project designed to encourage people to share the stories from their lives whether they consider themselves "writers" or not. No PhDs, degrees, or background in literary criticism is required to sit down and write the truth for ten minutes, editing for another 10 minutes after that.