Welcome!
Thanks for stopping by.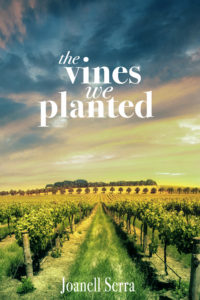 My literary novel, The Vines We Planted is available now on Kindle!
Just click the link below to see it on Amazon.
You can also buy from the publisher, with a discount and free shipping, here:
http://widopublishing.com/the-vines-we-planted-by-joanell-serra/
Or stop by the following stores where it is on the shelf now:
Diesel Books in Larkspur, Book Passages in Corte Madera, Readers Books in Sonoma and Bump Winery in Sonoma.
If You Enjoy The Book, Please Review! Simply go to the listing on Amazon and click "Review this Item."
This earns you lots of gratitude:)
Author events – get a signed copy and a glass of wine!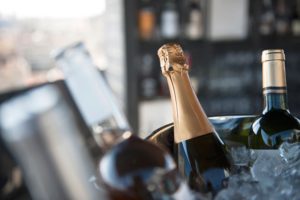 Diesel Books, Larkspur May 17, 2018 6:30
Readers Books, Sonoma, June 14th 6:30
So many ways to read this book!
First reviews coming in are 5 stars!
"..the story of a family facing struggles…delicately and expertly woven together in a saga set in California around Uriel's family vineyards, where each relationship appears to have a bearing on others…" –Jane Finch for Readers' Favorite
https://readersfavorite.com/book-review/the-vines-we-planted
Here's a little bit about the book:
In the heart of the California wine country, secrets seem to grow on the vines that Uriel Macon's family have tended for generations.
Uriel, the winery's young widower, steers clear of complicated relationships. He prefers the lonely comfort of his vineyard and his horses, until he is reminded of his love affair with Amanda Scanlon; a relationship that ended when she abruptly left the country years ago under a cloud of mystery.
When Amanda returns to Sonoma because of a family crisis, she tries to mend the broken relationships she left behind. In addition, she seeks the truth about her parents' complicated history and her own parentage.
But Amanda's unveiling of the past has devastating consequences. In the midst of California's beautiful Sonoma Valley, the Scanlon family struggles to overcome harsh realities with dignity and grace.
Both Amanda and Uriel stretch to take care of their families, which are facing immigration issues, marital crises, and loss. While navigating these challenges, the couple must decide if they trust themselves to love again, or to finally let each other go.
Please join my mailing list so I can let you know when it comes out!
Check out my blog – my latest musings on life and writing – or my published writing page, with links to any of the work that is available online.
I'll also post when I will be reading, because as great as it is to connect online, wouldn't it be even better in person?
Events coming in Sonoma, Marin, San Francisco, Sacramento and New Jersey Area.
Stay in touch! Tweet, write, blog, email.
I love to hear from readers.